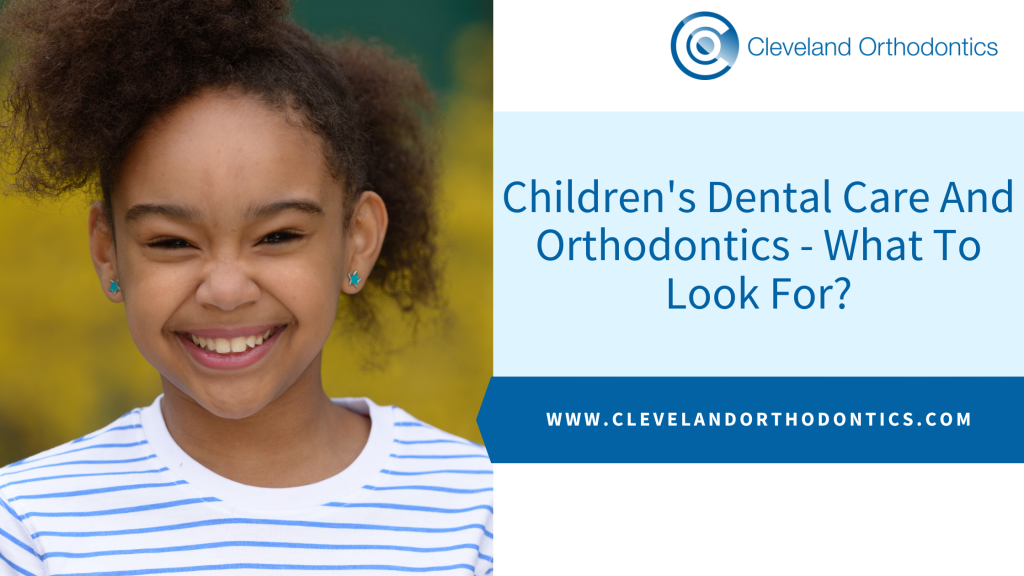 Dental problems in children are growing at an alarming rate worldwide. That is why parents must take special care of their child's dental health, in addition to their physical health and well-being. One of the common dental problems that children have these days is tooth misalignment. According to research, about 56% of the pediatric population across the word suffers from some degree of tooth alignment problems. But the good news is that tooth alignment issues in children are preventable and fully treatable. 
If you have a child with crooked teeth, you might be thinking of getting their teeth straightened with orthodontic treatment. But naturally, you would think of what factors to consider regarding their treatment and which treatment option to choose. If yes, then this blog offers exactly what you're searching for! So, read on to find out the answers to all your questions. 
How Does An Orthodontist Fix Dental Issues In Children?
An orthodontist is a dental professional who qualifies in treating tooth alignment problems in children and adults. They are also trained in preventing and diagnosing tooth alignment problems in children at an early age, before they grow bigger and require extensive and expensive treatment. In fact, the American Association of Orthodontists recommends that parents should bring their kids for an orthodontic checkup before their seventh birthday. This allows the dentist to monitor their jaw growth and tooth eruption pattern and correct it timely if needed. 
What Is Pediatric Dentistry?
Pediatric dentistry is a branch of dentistry that involves
diagnosis
prevention, and
treatment
of dental problems involving the children, right from infancy to adolescence. Pediatric dentists undergo three to four years of additional clinical training, in addition to their basic dental qualification, to become specialists in pediatric dental care. 
What Do You Look For In A Pediatric Dentist?
There are many things one should consider before selecting a pediatric dentist for their kids. First, parents must check for their experience and qualifications. In addition to having extensive experience, they should have obtained additional training in pediatric dental care. Another factor is the availability of services. For example, if your child needs braces, will the pediatric dentist refer them to an orthodontist somewhere else or will they provide the treatment in-house? More importantly, one should choose a pediatric dental office that accepts their insurance plan, or at least offers flexible payment plans. Finally, the pediatric dentist's office should be near your house or your kid's school, so that they don't miss an entire day of school for their dental appointment. 
At What Age Should A Child First Visit An Orthodontist?
According to the American Association of Orthodontists, parents must bring their kids for an orthodontic checkup no later than their seventh birthday. This allows the orthodontist to diagnose any abnormality in their teeth growth pattern or alignment, and take preventive or corrective measures timely. In fact, kids who have had early orthodontic visits require no or minimal treatment with braces in their adult life. 
What Are The Things To Consider When Finding An Orthodontist?
Unlike other dental treatment procedures such as fillings and root canals, orthodontic treatment is a long-term procedure that can affect your child's lifelong oral health and quality of life. That is why parents must consider every possible factor when choosing their child's orthodontist. For example, they should consider going to an experienced and qualified orthodontist instead of a general dentist. Similarly, the prospective orthodontic practice should be near their home or kid's school. Finally, the practice should offer flexible payment plans to pay for the orthodontic treatment. Most importantly. All the treatment procedures required during the child's orthodontic treatment should be available in-house. Another important aspect is that the dental team should be friendly and offer gentle-dental services so that the child feels comfortable during treatment. 
How To Find A Good Orthodontist?
Finding a good orthodontist can be challenging, but it's not impossible. If you have moved into a new neighbourhood, you may ask your friends or colleagues for local orthodontist recommendations. You may also search the internet for local orthodontic practices with 5-star ratings. Then shortlist a few practices and visit them personally. Ask the dentist about their qualifications, experience, equipment available, and the range of services offered. Finally, you should go with the practice you feel the most comfortable with. 
How Do I Find A Dentist In The UK?
One must visit a qualified dental professional registered with the General Dental Council in the UK. If you are looking for a licensed dental professional in the UK, you can head to the GDC's registry of dentists and find a practitioner near you. Alternatively, you may also search the internet for local recommendations. But always remember to check their registration with the GDC before allowing them to treat you. 
What Are Dentist Tips For A Child's First Go-To Dentist?
Dental visits during a child's early visit help develop a sound foundation where they learn the importance of dental care. Furthermore, they also understand that dental treatment is pain-free and will not harm them. Therefore, parents must choose a pediatric dentist who is gentle and friendly. Ideally, they must have undergone additional certification in treating apprehensive or uncooperative children. If you are looking for a gentle-dental orthodontic practice in Teesside, we have you covered! At Cleveland orthodontics, we offer high-quality dental services to individuals of all ages in a comfortable environment and at affordable rates. Visit our friendly team or contact us today to book a consultation. We look forward to serving you.
« How Do Custom Sports Mouthguards Protect Teeth? | How Do Metal Braces Work? »