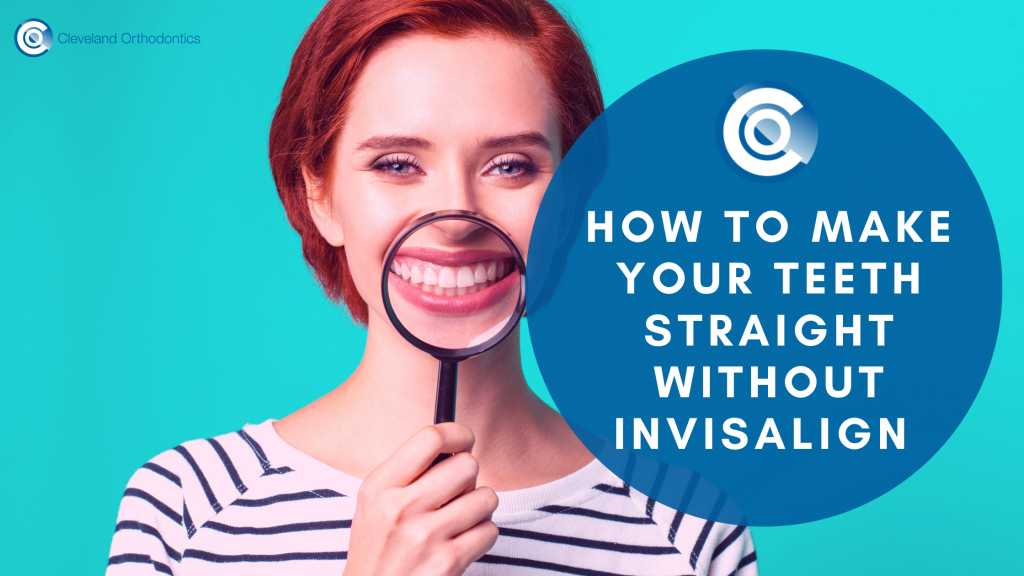 Having perfectly aligned and straight teeth is not just necessary for having a charming and beautiful smile; aligned teeth offer several health benefits as well. When it comes to getting your teeth straightened, there are various options you can choose from. If you are thinking about orthodontic treatment and unsure which option would be best for you, this article is for you. So, continue reading to learn more about different orthodontic treatment options. 
Is It Necessary To Have Perfect Teeth?
Perfectly aligned, straight teeth are one of the essential ingredients of a charming and attractive smile. However, not many people know that straight teeth can also positively affect your dental health. For example, severely crooked or severely crowded teeth can make it difficult for you to clean them properly, resulting in teeth cavities and periodontal issues.
Can Retainers Straighten Teeth Without Braces?
Your orthodontist will give you removable or fixed retainers once your treatment with braces or removable aligners has been completed. According to the British Orthodontic Society, the retainers are used for consolidating the therapy, i.e., for preventing your teeth from moving back to their old position. 
The retainers are not designed for moving the teeth; they simply prevent their movement. Therefore, the retainers are a "passive appliance", meaning that they do not exert any force on the teeth. In contrast, braces and aligners are "active appliances", meaning that they exert pressure on the teeth to move them in the desired position and direction. Hence, the orthodontic retainers cannot be used to move or realign your teeth. They are used once you have completed treatment with braces. 
Alternatives To Invisalign
No doubt, Invisalign has become one of the most preferred options for straightening crooked teeth. By only wearing your aligners 22 hours per day, you can get a beautiful smile with perfectly aligned teeth at home with Invisalign.
However, not all people are eligible for getting aligners, while others might want more affordable option. There is no need to worry; there are various alternatives to the Invisalign aligners you can benefit from, says the British Orthodontic Society.
The fixed metal braces are one of the most effective and time-tested options for correcting tooth misalignment. If you are not happy with the metallic appearance of conventional braces or the conspicuous elastic bands, then you ceramic (tooth coloured) braces could be perfect for you.
The ceramic braces are similar in design to the traditional braces. However, they are made from tooth-coloured ceramic, which makes them inconspicuous and more aesthetically pleasing.
Is There A Way To Straighten Teeth In One Day?
Orthodontic treatment is a gradual process. Your orthodontist will gradually encourage your teeth to move in optimal alignment. Typically, moderate or mild misalignments require 8-12 months for treatment. However, if you are looking for a quick solution for your crooked teeth, there is another option.
Thanks to cosmetic dentistry, mild tooth crowding, spacing, or misalignment problems can be fixed with bonding or veneers.
Bonding is a procedure in which your dentist will reshape your teeth by applying a tooth-coloured resin covering the aesthetic flaw. Similarly, according to the Oral Health Foundation, dental veneers are a thin sheet of porcelain or resin attached to the front surface of the teeth to fix various cosmetic and functional dental problems. However, it must be noted that cosmetic treatment only offers "aesthetic" treatment; it will not fix the underlying orthodontic problem. 
How To Get Straight Teeth With Braces Cheaper Than Invisalign?
Modern orthodontics offers various treatment options which you can choose according to your dental needs and budgetary constraints. If you cannot afford treatment with the Invisalign aligners, you can benefit from conventional dental braces.
Perhaps, one of the most cost-effective yet efficient orthodontic tooth alignment methods is the conventional metal braces. Alternatively, your orthodontist may also give you removable active appliances to align your teeth if you have mild tooth misalignment. You should consult with your orthodontist regarding an option that meets your budgetary requirements as well as your dental needs.
Getting your teeth straightened with orthodontic treatment is a big decision. Therefore, you must always seek the services of a qualified and experienced orthodontist when in need. If you are looking for an orthodontist in Middlesbrough, then look no more. Cleveland Orthodontics offers everything you need for enjoying a picture-perfect, healthy smile and perfectly aligned teeth. Not sure which option is the best for you? Consult our orthodontists first! Book a free consultation appointment with us today.
« Invisalign Cost – How to get affordable teeth braces | How To Get Affordable Braces »